You're already an expert in what you do, so you don't need to become an expert in Thinkific site design, too! We'll quickly turn your Thinkific Site Builder theme into a custom branded template with content sections that should generate sales for your specific business. When we're done, you'll be able to swap our placeholder content with your own text, images, and videos. We can even show you how in a private training webinar.
We can mix and match these services to create a custom package for you:
We've helped Thinkific businesses large and small, in many industries, with one course or dozens of courses and bundles. Whatever your time zone is, don't hesitate to contact us because we work remotely all over the world at various times on most days of the week. We speak English, but we have edited sites in other languages. We'd just need your contact person to write us in English.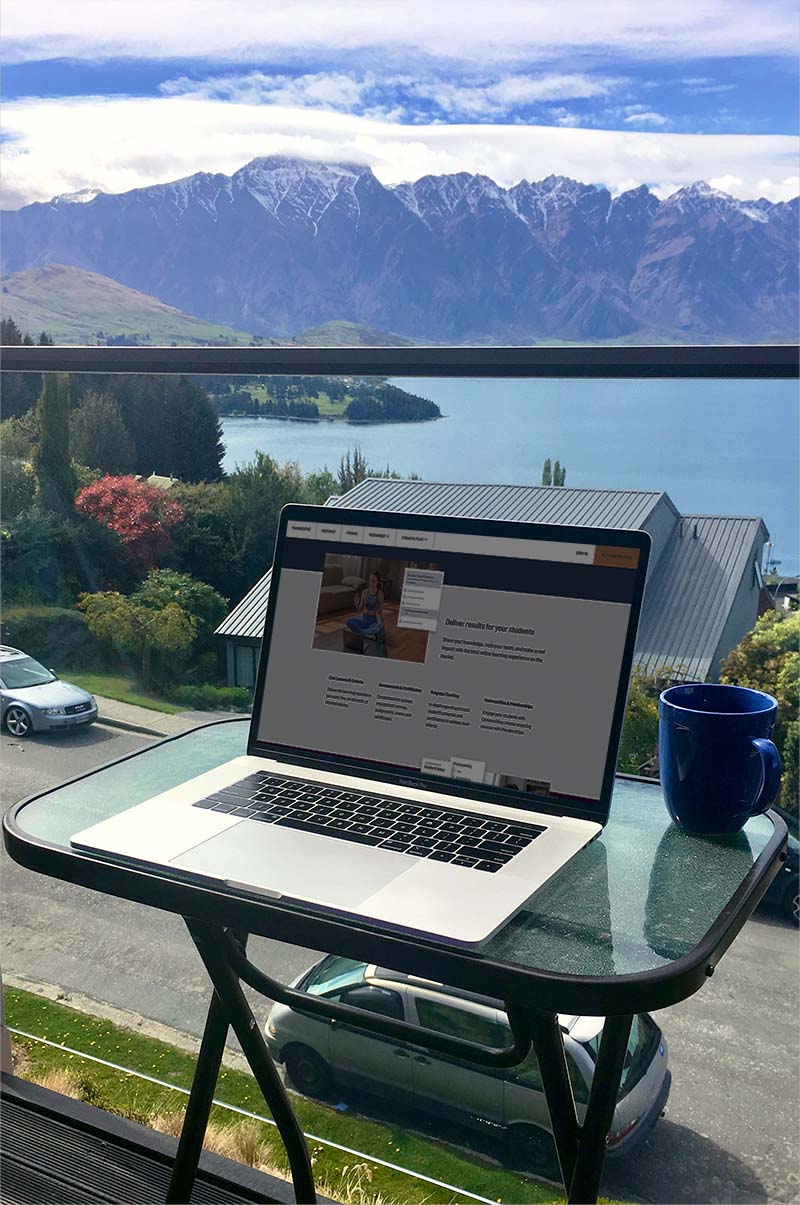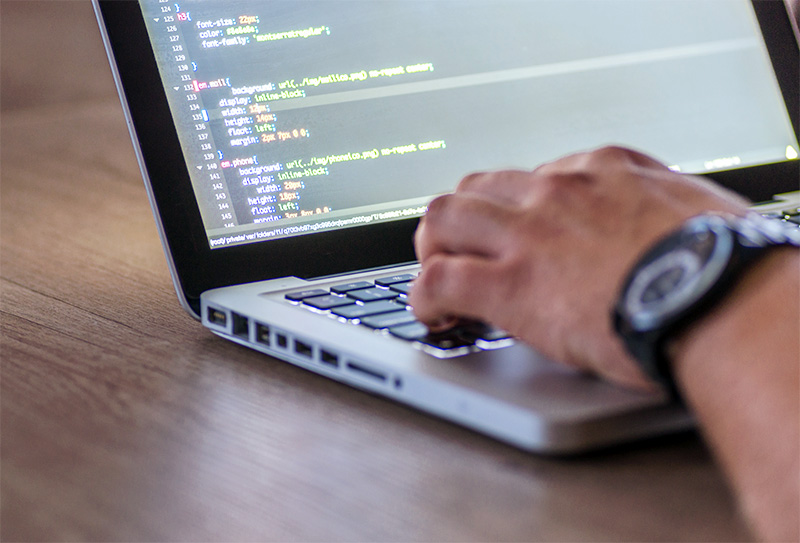 Below are some related services we do not offer because we either don't recommend you hire anyone to do them or believe someone else could do a better job (as noted below):
*If you have existing sales text, images, or videos you'd like to use, we can upload them for you as part of a custom package. However, it'd probably be best to hire us to show you how to do it. That way, if you ever need to edit text or update an image in the future, you won't need to pay and wait on someone else to do it.
1. Thinkific Experience: we've been a Thinkific course creator since 2016 and an official Thinkific Agency Partner since 2020.
2. Focus on Usability & Sales: we've analyzed thousands of Thinkific and other website usability recordings to discover what actually gets people to buy. We combine these findings with our years of experience in marketing, copywriting, information architecture, and a Bachelors degree in Digital Design to create Thinkific sites that sell.
3. Fast & Efficient: We believe in prompt and complete communications, so we can provide you with cost effective services and a quick turnaround.
"A great service provider. She's prompt, informative, and clear in her communication. I'll be working with her again in the future, for sure!"
"Knows her stuff. Very professional and responsive. Will use again for sure."
"Brilliant at communicating with all our requests and executing them to a high standard. Would recommend to anyone building their website on Thinkific."
"Thanks for help with my Thinkific site. Your guidance was calm, clear and super-helpful!"
"Quick, easy, my site looks amazing!"
"Very responsive in answering my questions regarding my project. She turned the work around quickly."
(See package features in the next section.)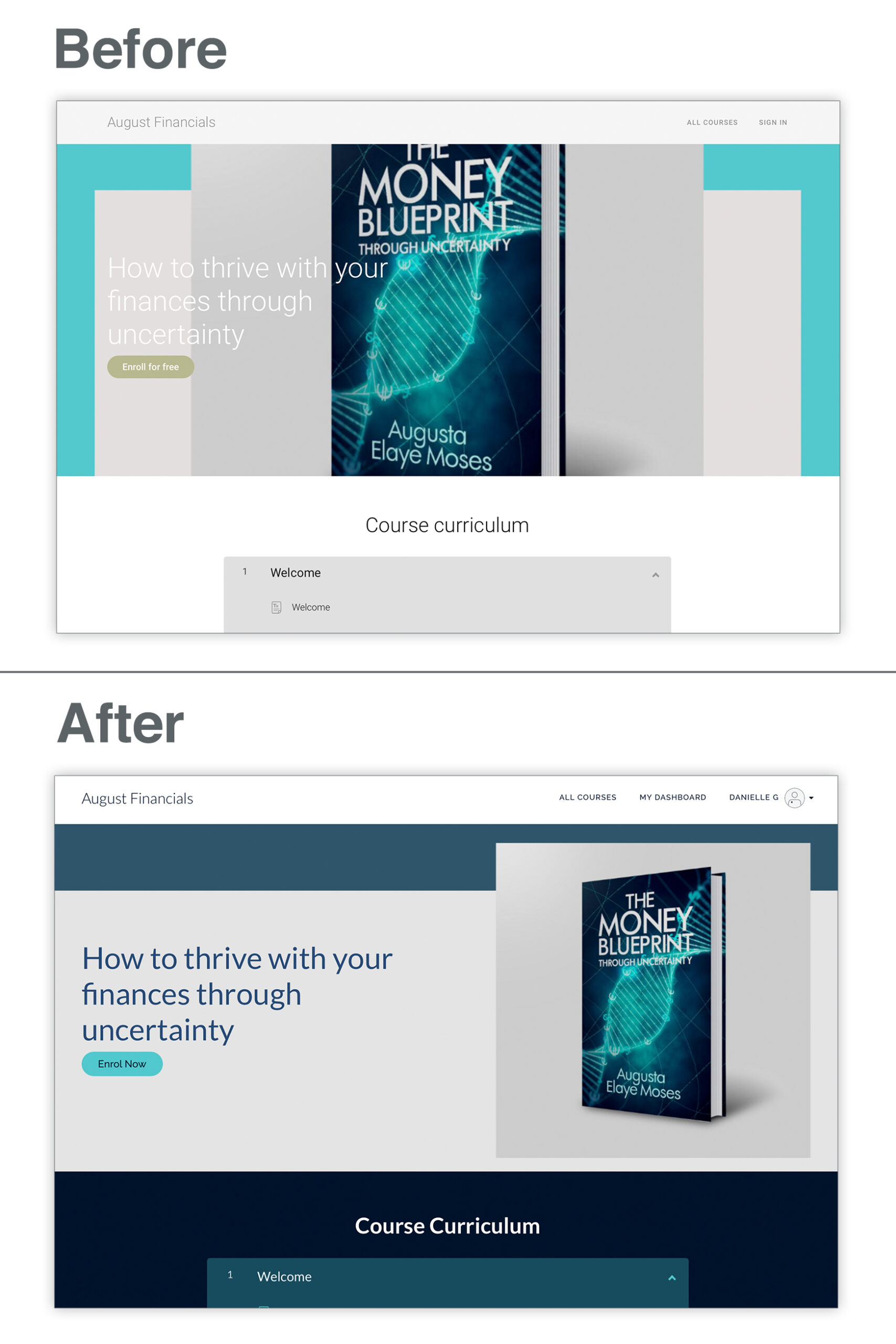 This client had already inserted some text and just needed a better design and layout, which we matched to the design of their book cover.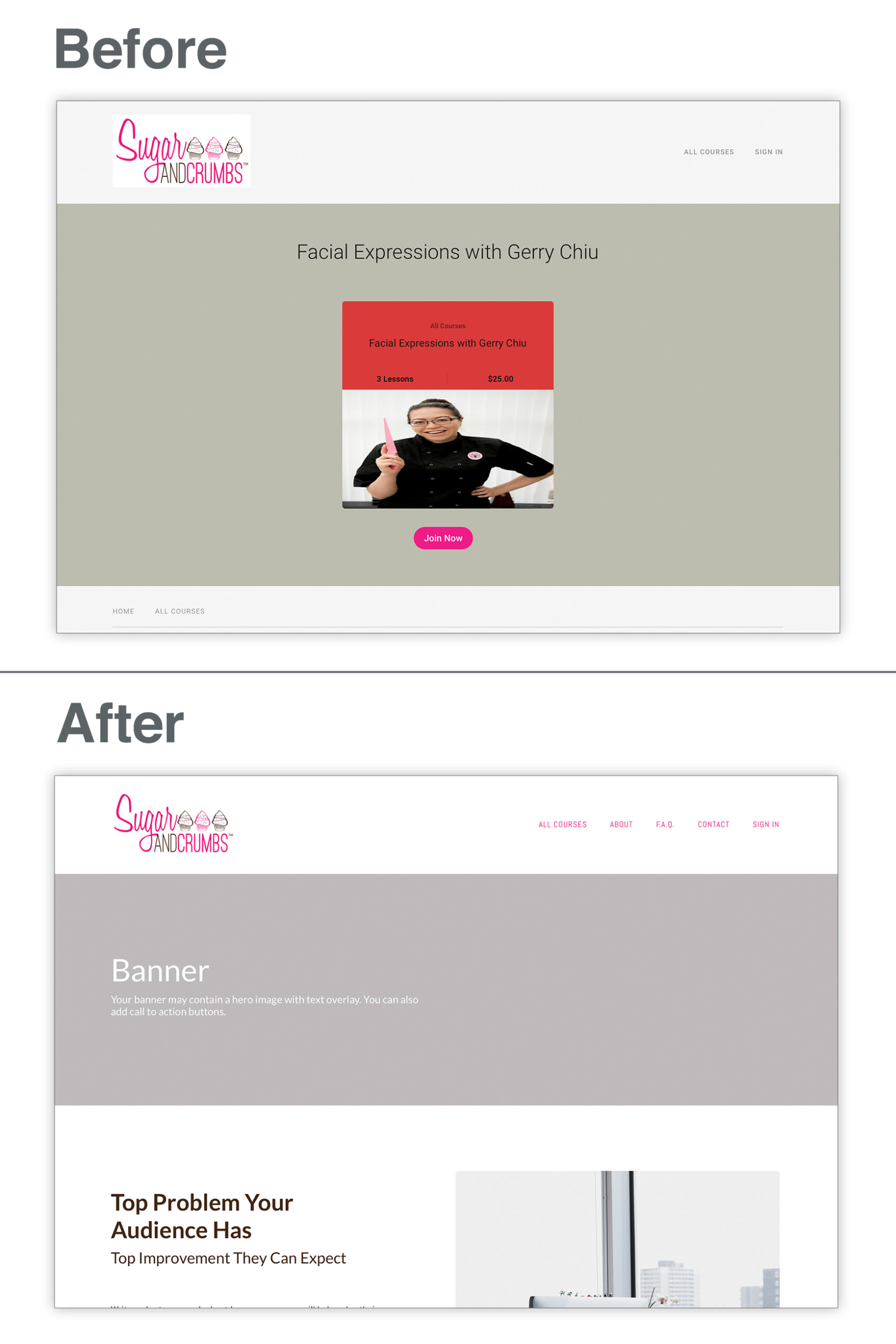 This site had multiple courses, but they bought our Standard package for only 1 course. Then they added training to learn how to replicate our design to their other courses— a smart way to save money!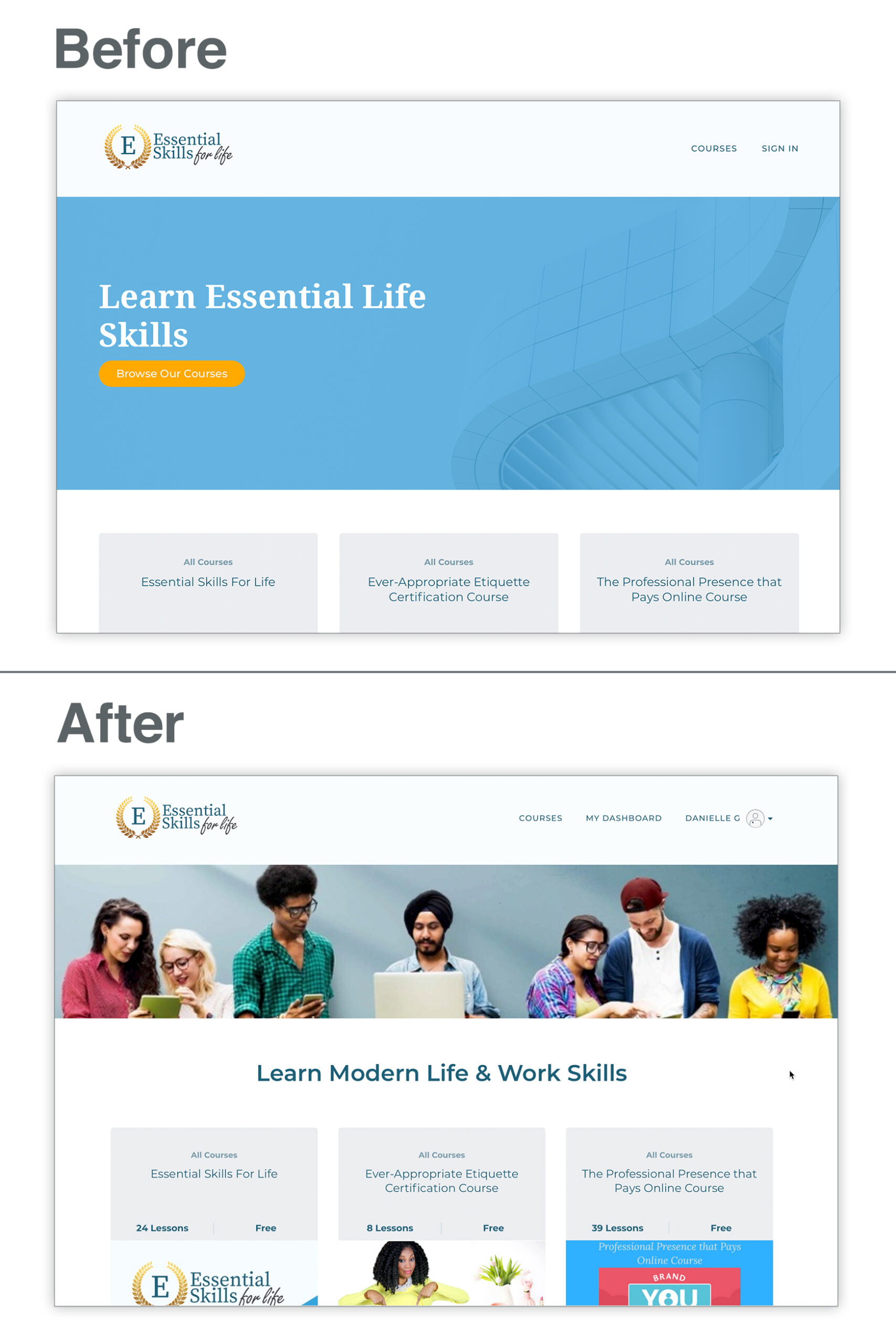 This client used our smallest Premium Site package, which includes templates for two course landing pages instead of just the one included in our Standard package.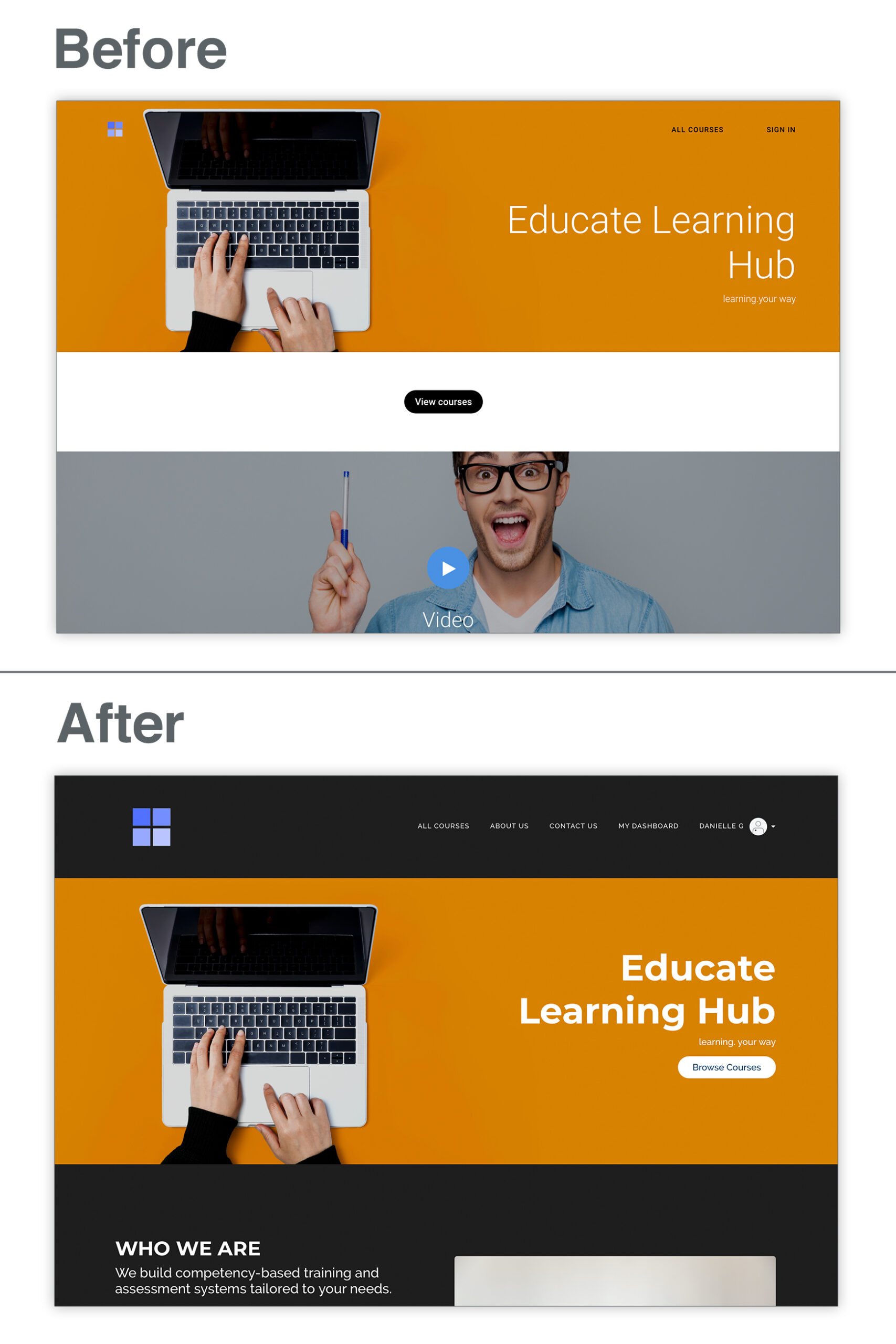 Premium Site + Integration
This client had already uploaded branded images and text, but got stuck on how to make it a cohesive design with template sections that made sense for them. In addition to our Premium package, we added 3 course landing pages, 2 custom pages, and a Mailchimp integration.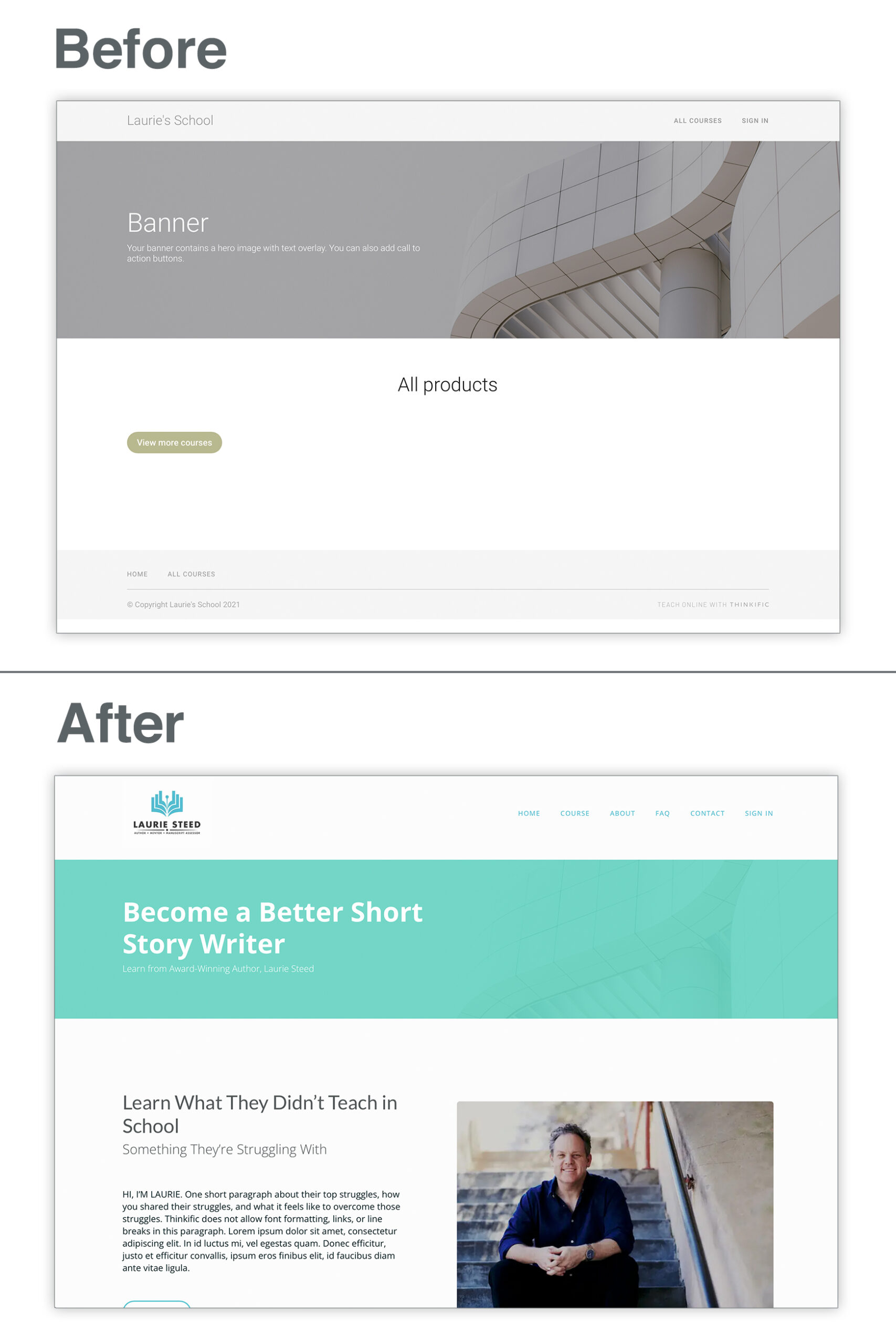 Standard Site + Content Upload
This client had us match the colors of their existing, non-Thinkific site and added an upgrade for us to insert text and images from their old site. This method allows you to replace your old site with Thinkific and reuse the same domain name.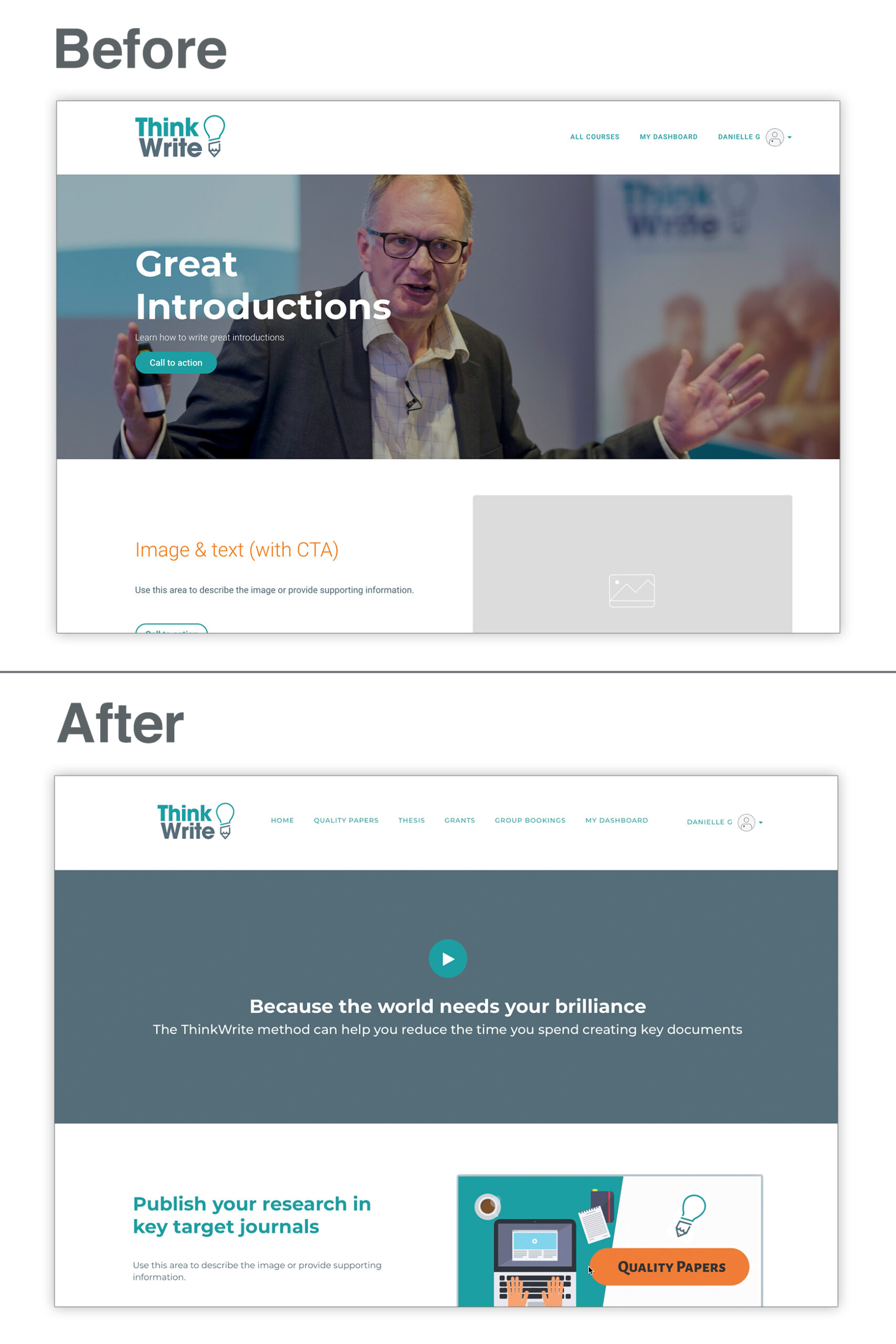 Premium Site + Consulting
This complex Premium Site package included extra templates for 4 bundle landing pages, 8 course pages, and 1 extra page. We also consulted on how to add paid live webinars on specific dates.
For creators with 1 course and no plans to add more.
For businesses with plans to add multiple courses or use Thinkific as their entire website.
For businesses with multiple courses or bundles, who want every page templated for them.
Custom packages are available upon request. Zoom webinar sessions are $150 USD per hour with a 1-hour minimum. All sites include general placeholder content unless otherwise specified in a custom package. Projects are usually completed a few days after we start working on them. Our packages do not include revisions, but you may hire us to make revisions as desired. We can accept any currency supported by Stripe.